Impeaching South Korean President Park Geun-hye: Where Does The Country Go From Here?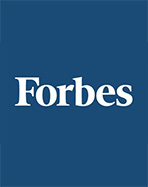 Following weeks of tense political scandal, the South Korean National Assembly voted overwhelmingly by a margin of 234-56 on a motion to impeach President Park Geun-hye today.
In late October, the South Korean president was accused of letting Choi Soon-sil, an old family friend who held no political office, have a say in numerous government affairs. News of the scandal led South Korean prosecutors to investigate and brought out hundreds of thousands of South Koreans to the streets of Seoul in protest, calling for Park's resignation.
Now that the people have gotten their way, where does South Korea go from here?
With the passage of the impeachment motion, Prime Minister Hwang Kyo-Ahn (a Park appointee) becomes Acting President, and the impeachment motion and evidence supporting it must now be considered by South Korea's nine-justice Constitutional Court, which has 180 days under South Korea's constitution to render its judgment on the case. If the Constitutional Court rules that the impeachment motion is valid, South Korea's constitution requires that a presidential election be held to replace Park within 60 days of that decision.
The article's full-text is available here.