Islamic State turns to cigarette smuggling to fund itself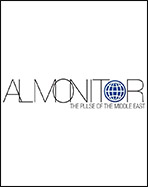 Thousands of Mosul residents flee the city every day as the Iraqi army pushes farther into the city from the east. But despite suicide car bombs, airstrikes and the whizzing sound of bullets around them, when they emerge, one of the first things they ask for from the soldiers are cigarettes. For almost 2½ years, the Islamic State (IS) in Mosul projected an image that it was against the consumption of narcotics; in reality, however, it has reaped enormous funds from the trade.
Ala Munir was at home one blistering day in July last year when four IS militants turned up at his house in Mosul and began searching his property. There was nothing he could do to stop them, but the militants failed to check beneath the dropped ceiling where he had concealed what they were looking for: cigarettes. They took him in for questioning anyway, and an IS informer who had bought two packets of cigarettes from Munir testified against him in an IS court, landing him a 40,000 dinar fine ($34) on top of 22 lashes.
The article's full-text is available here.