Loss of soil carbon due to climate change will be 'huge'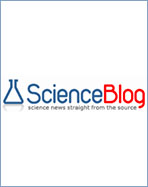 55 trillion kilograms: that's how much carbon could be released into the atmosphere from the soil by mid-century if climate change isn't stopped. And all in the form of greenhouse gases such as CO2 and methane. Tom Crowther (NIOO-KNAW) and his team are publishing the results of a worldwide study into the effects of climate change on the soil in the issue of Nature that comes out on 1 December.
For decades, scientists have speculated that rising global temperatures might affect the huge amount of carbon stored in the soil. Carbon is one of the building blocks of life, and nowhere on land are larger carbon stocks to be found than in the soil.
Thousands of studies worldwide have produced mixed signals on whether the soil's storage capacity will decrease as the planet warms, or perhaps even increase.
The article's full-text is available here.