No one knows what will replace the so-called caliphate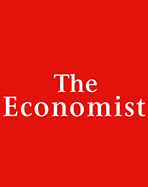 It has been a long war, with many horrors. But three years after Abu Bakr al-Baghdadi ascended the pulpit of the Nuri mosque in Mosul to call on all Muslims to flock to his "caliphate", Islamic State (IS) is suffering two crushing blows. In Iraq, the jihadists have all but lost Mosul; they blew up the Nuri mosque in their last stand in a pocket of alleyways. Mr Baghdadi, if he is alive, may have fled to Syria. But IS is faring badly there, too. American-backed fighters have pushed into the old city of Raqqa; IS's Syrian stronghold will fall soon.
With the loss of its biggest cities, the mystique of the jihadist "state" is being shattered. IS is turning into a nasty militia, and may yet become a nebulous terrorist group, like al-Qaeda. The world should rejoice at its decline. IS committed untold barbarity, from mass beheadings to sexual enslavement, and inspired jihadists to kill the innocent in Europe and elsewhere.
The article's full-text is available here.