North Korea Says It Has Successfully Tested ICBM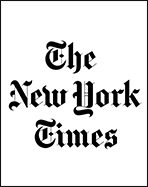 North Korea said on Tuesday that it had successfully conducted its first test of an intercontinental ballistic missile, claiming a milestone in its efforts to build nuclear weapons capable of hitting the mainland United States.
The announcement came hours after a launch that the United States military said sent the missile aloft for 37 minutes. That duration, analysts said, suggested a significant improvement in the range of the North's missiles, and it might allow one to travel as far as 4,000 miles and hit Alaska.
In initial statements, the United States Pacific Command and the State Department described the weapon as an intermediate-range missile rather than an intercontinental ballistic missile.
The missile took off from the Banghyon airfield in the northwestern town of Kusong and flew 578 miles before landing in the sea between North Koreaand Japan, the South Korean military said in a statement.
The article's full-text is available here.