OPEC's Challenge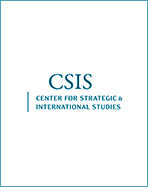 In September, in a concerted effort to stem the fall in oil prices and accelerate the rebalancing of the global market, the Organization for Petroleum Exporting Countries (OPEC) announced the "Algiers Accord." The accord called for OPEC members to freeze production levels somewhere between 32.5 and 33 million barrels per day (mmb/d) in hopes of drawing oil out of storage and thereby accelerating the rebalance by depleting the enormous global inventory overhang. In the months leading up to the November 30 OPEC meeting, a technical committee was assigned to work up individual country quotas, identify production cuts among members, resolve disputes related to individual country production data, and formalize country exemptions while member states encouraged other non-OPEC producers to join the agreement.
The Algiers Accord had two immediate impacts—both positive for producer interests. First, it avoided a repeat of the Doha debacle, where failure to agree on output restrictions resulted in a significant price reduction; and second, over the course of the next several weeks, buoyed by market sentiment supportive of an OPEC deal, prices not only stopped falling, but began a sustained rise back above the $50/barrel level, substantially increasing producer revenues over the period.
The article's full-text is available here.