Rage against the machines: is AI-powered government worth it?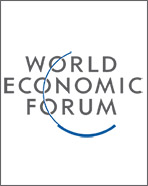 From the Australian government's new "data-driven profiling" trial for drug testing welfare recipients, to US law enforcement's use of facial recognition technology and the deployment of proprietary software in sentencing in many US courts ... almost by stealth and with remarkably little outcry, technology is transforming the way we are policed, categorized as citizens and, perhaps one day soon, governed.

We are only in the earliest stages of so-called algorithmic regulation – intelligent machines deploying big data, machine learning and artificial intelligence (AI) to regulate human behaviour and enforce laws – but it already has profound implications for the relationship between private citizens and the state.

Furthermore, the rise of such technologies is occurring at precisely the moment when faith in governments across much of the Western world has plummeted to an all-time low. Voters across much of the developed world increasingly perceive establishment politicians and those who surround them to be out-of touch bubble-dwellers and are registering their discontent at the ballot box.
A technical solution
In this volatile political climate, there's a growing feeling that technology can provide an alternative solution.
The article's full-text is available here.