Rural women's empowerment critical to UN Sustainable Development Agenda – Ban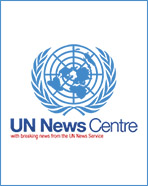 15 October 2016 – Marking the International Day of Rural Women, United NationsSecretary-General Ban Ki-moon stressed that rural women are critical to the success of almost all of the 17 Sustainable Development Goals (SDGs), as they all "have gender equality and women's empowerment at their core."
Rurual Women make up 25 per cent of the world's population and in developing countries they make up 43 per cent of the agricultural labour force that produces much of the world's food.
It is no wonder, then, that the Secretary-General calls rural women the backbone of rural communities, where, "and in many households they have the key responsibility for food security, education opportunities and healthcare."
And yet that backbone is under threat, as increasingly, the effects of climate change and environmental degradation are forcing rural women to migrate in search of land where they can produce food and improve their families' lives. This leads to instability, isolation, and marginalization. Frequently, male family members leave to seek work elsewhere.
The article's full-text is available here.