Sahel faces poverty and conflict traps: A call for international action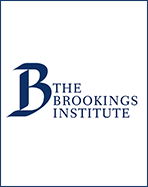 Conditions in the Sahel are grim—some say emigration is the only recourse as economic, social, demographic, and environmental vulnerabilities worsen there. The Sahel—Burkina Faso, Mali, Mauritania, Niger, and Chad—often called the "G-5" in recognition of the group set up to deal with their precariousness—are either in, or are about to fall into, poverty and conflict traps (see Figure 1). These traps emerged following donor-led structural reforms in the 1990s when tough spending choices meant security was sacrificed for investments in education and other sectors. As a result, the G-5 and neighboring countries have edged toward "failed state" status.
"Linking security and development—A Plea for the Sahel," a new report by Sylviane Guillaumont, myself, and others from the Fondation pour les études et recherches dans le développement international, summarizes the insights of 17 actors and observers involved in the Sahel, including military personnel, academics, diplomats, dignitaries and former ministers, and nongovernmental organization (NGO) representatives. All 17 respondents recognized that there is no development without security and vice versa.
The article's full-text is available here.