"Take to the Streets": Turkey's Failed Coup, One Year Later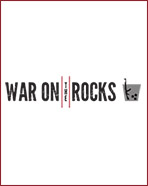 It has been one year since the failed coup attempt in Turkey and — aside from the senior putschists themselves — no one has any idea what actually happened that day and night or who was in charge. Our lack of clarity about the nature of the coup is even more surprising given the remarkable amount of specific information about this episode.
The movement of Turkish military units from their bases to locations in Istanbul province, beginning at 9:15 pm, is available for researchers thanks to the discovery of a telephone on which one of the putschists was coordinating his movements via WhatsApp. The same is true of Air Force's flight operations, which researchers were able to track with open source tools. However, the events that led up to the coup, including the actions of senior officials, are not nearly as clear. The coup attempt was, without question, real. The putschists were ruthless and showed little remorse about killing innocent people. They used lethal force to attack Turkish government buildings. It's also clear that Turkish President Recep Tayyip Erdogan was spooked that night, as we saw in his FaceTime interview with journalist Hande Firat that took place as the plot unfolded. The normally confident Erdogan was obviously frightened as he addressed his supporters from an aide's iPhone.
But still, the story — as told in numerous quasi-official publications — has a missing block of time. At 2:45 pm that day, a tip from a Turkish Army major – identified by his initials, O.K. — that a coup was in the offing prompted a series of meetings with Chief of the General Staff, Gen. Hulusi Akar, and Hakan Fidan, the director of MIT, the national intelligence organization.
The article's full-text is available here.