The G20's Misguided Globalism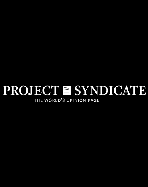 This year's G20 summit in Hamburg promises to be among the more interesting in recent years. For one thing, US President Donald Trump, who treats multilateralism and international cooperation with cherished disdain, will be attending for the first time.
Trump comes to Hamburg having already walked out of one of the key commitments from last year's summit – to join the Paris climate agreement "as soon as possible." And he will not have much enthusiasm for these meetings' habitual exhortation to foreswear protectionism or provide greater assistance to refugees.
Moreover, the Hamburg summit follows two G20 annual meetings in authoritarian countries – Turkey in 2015 and China in 2016 – where protests could be stifled. This year's summit promises to be an occasion for raucous street demonstrations, directed against not only Trump, but also Turkey's Recep Tayyip Erdoğan and Russia's Vladimir Putin.
The G20 has its origins in two ideas, one relevant and important, the other false and distracting. The relevant and important idea is that developing and emerging market economies such as Brazil, India, Indonesia, South Africa, and China have become too significant to be excluded from discussions about global governance. While the G7 has not been replaced – its last summit was held in May in Sicily – G20 meetings are an occasion to expand and broaden the dialogue.
The article's full-text is available here.