The Hifter effect on the battle for Libya's Sirte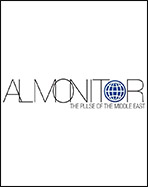 For months now, the ouster of Islamic State (IS) forces from Libya's coastal city of Sirte has been touted as imminent, yet like the light at the end of the tunnel that is within sight but out of grasp, complete victory against IS continues to evade the Misratan-led, Bunyan al-Marsus (BM) forces, and their US allies.
There is still little doubt that a victory of some sort will be eventually won. In fact, before President Barack Obama leaves office, the United States may be able to claim that its aerial and training support have proved instrumental in ousting IS from Sirte. However, without a unified political solution in place through which Sirte's battered infrastructure, public services and civilian way of life can be restored post-IS, any such victory may turn out to be very superficial. IS emerged in Sirte out of a Misratan occupation following the defeat of an al-Qaeda-linked jihadi group, Ansar al-Sharia, in 2013. The post-conflict stabilization was botched and both civilians in Sirte and Ansar al-Sharia fighters chafed under the Misratan yoke, the latter defecting wholesale to IS in 2015.
The article's full-text is available here.