Turkish Dam Project Threatens to Submerge Thousands of Years of History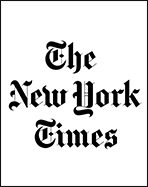 For five generations, Firat Argun's family has lived in Hasankeyf, an ancient town on the Tigris River in southeast Turkey where he runs a small bed-and-breakfast with a well-appointed garden.
"I have everything in my garden," he said recently. "I have already found my heaven."
But his little heaven will soon be lost.
Mr. Argun's garden, along with thousands of years of history, will be submerged when Turkey completes a hydroelectric dam on the Tigris River, a project that dates back to the 1950s. The dam is more than 80 percent complete, but the part that will force Mr. Argun, and thousands of his neighbors, from their homes awaits: the filling of a reservoir that will cover much of the city.
"It's going to ruin a historic city," said Zeynep Ahunbay, a professor of architectural history in Istanbul, who has opposed the project.
The article's full-text is available here.