Warsaw to Trump: Let's make a military deal (without NATO)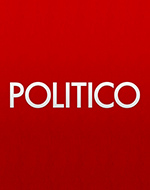 It's the kind of HUGE deal that Donald Trump promised would be a hallmark of his presidency: Poland wants a U.S. Army armored division permanently stationed on its territory as a deterrent against Russia, and it's willing to pay up to $2 billion to make it happen. Warsaw's pitch, in a 17-page proposal obtained by the Polish news portal Onet, even flatters Trump by quoting abundantly from a speech he gave during a visit to Poland in July 2017.
Potentially even more appealing for the American president is the bilateral nature of the deal — an offer directly from Warsaw to Washington that's outside NATO and the EU, which Trump has derided as cumbersome and providing more benefit to Europe than to the U.S. on everything from security to trade.
But the same aspects of the plan that may prove irresistible to the self-styled dealmaker-in-chief make it fraught for NATO and EU allies. On Russia, they have carefully coordinated policy, including military deployments and economic sanctions, to show a united Western response since Moscow's invasion and annexation of Crimea in 2014.
The article's full-text is available here.