What's at Stake at the G20 Summit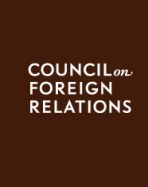 The Group of 20 (G20) is among the most important global forums for international economic cooperation and coordination. This year, Germany, the host, has made financial regulation, fighting transnational crimes, and ties with Africa a priority on the agenda as prospects loom for broader disagreements among nations on trade, climate, and refugees. In this roundup, Council of Councils experts from half the G20 states assess the group's relevance and prospects for success.
An Uneasy Ambiance for the G20
Heribert Dieter, Senior Fellow, German Institute for International and Security Affairs (Berlin, Germany)
The G20 set high targets for itself in the early stages of the 2008 global economic and financial crisis, but, despite grand declarations, it has achieved relatively little. Risks in the financial markets have risen rather than fallen, and the G20 countries have no coherent strategy. For now, the United States continues to take a unilateral approach, not taking into account the preferences of other G20 states. The European Union is pursuing its own financial policy, which it has not coordinated with those of the other G20 countries.
The article's full-text is available here.