America and Multilateralism
Login
Subscribe now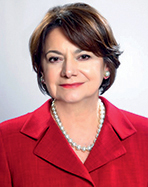 Ambassador Rosemary A. DiCarlo (ret.) is President of the National Committee on American Foreign Policy, having previously served as U.S. Deputy Permanent Representative to the United Nations from 2010 to 2014.

IN MANY parts of the world, it has long been routine to accuse the United States of unilateralism and antipathy toward multilateral institutions—especially the United Nations. The world looks quite different to someone like me, who dealt with UN affairs for two successive American administrations—those of Presidents Barack Obama and George W. Bush. What I saw was a country that repeatedly turned to the United Nations to address challenges to international peace and security.

Moreover, the United States has been a leader of multilateral efforts—not only working through multilateral forums or arrangements over the years, but also playing a key role in establishing them and advancing their major initiatives. There is no doubt that any leader of the United States would act alone if he or she felt that the security of the nation was at risk. But that is not the preferred option.

Today there are often considerable challenges to working within the UN to achieve the very objectives and principles on which it was founded. More conflicts are of an internal nature, and differing views of sovereignty within the international community often make reaching agreement on international support for resolving them difficult, or nearly impossible.

For this reason, in order to address contemporary threats the United States often seeks other mechanisms—also multilateral in nature, whether they be regional in scope or ad hoc coalitions of the like-minded—to provide legitimacy and context for action because the UN is incapable of producing the necessary agreement to act.

This is not unilateralism, but effective multilateralism.

To continue reading, please login or subscribe