Day Six of the Advanced Course on International Relations
Day Six of the Advanced Course on International Relations was devoted to East Asia and the Middle East.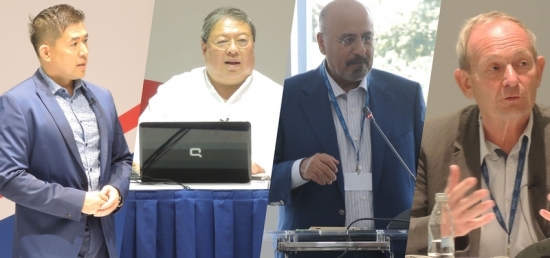 The President of the Japan Intelligence Initiative and lecturer in several East Asian universities Kotaro Tamura spoke about recent developments and trends in Japan and East Asia. He said that the world is entering an "Asian era", and that the continent is increasingly likely to become the center of economic and political activity in the 21st century. Tamura reflected on the undeniable role of China in the region, and explained the current state of relations between Japan and the Middle Kingdom. He also talked about the structure of Japanese public debt and gave his predictions for future developments in Japan and East Asia.

Secretary General of the China Energy Fund Committee Dr. Patrick Ho focused his presentation on the geopolitical and economic positions of China, as well as its role in Asia and the world. Ho analyzed key development and social challenges for contemporary China, as well as ways in which it keeps trying to embrace the concept of sustainable development. On this occasion, Ho also illustrated the concept of Chinese sustainable cities. Ho also spoke about the New Silk Road project, reflecting among other things China-Europe relations.

Former Deputy Prime Minister and Foreign Minister of Kuwait Sheikh Muhammad Sabah Al-Salem Al-Sabah delivered a lecture on the ongoing disorder in the Middle East. He extensively covered the Iran nuclear deal, outlining its implications for the entire region. He also examined the roots and causes of the war in Yemen, as well as the significance of finding a solution to the Israeli-Palestinian dispute for the entire region.

The Founder and Director of the Conflicts Forum Alastair Crooke was the second speaker on the Middle East in today's session. He elaborated on the complexities of the multiple concurrent conflicts in the region, and explored the origins of the Islamic State. The lecture was followed by an intense question and answer session, most of which revolved around future course of action regarding the Islamic State.