Day Three of the Advanced Course on International Relations
The third day of the Advanced Course on International Relations focused on deepening knowledge on contemporary Russian affairs.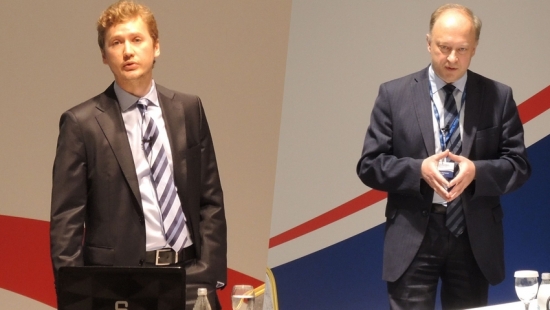 A lecturer and researcher at the Moscow State Institute of International Relations (MGIMO) Andrey Sushentsov delivered a comprehensive presentation on the foundations of Russian domestic and foreign policy. During his lecture, Dr. Sushentsov covered various transformations and adjustments that Russian foreign policy has gone through since the end of the Cold War to today. He clarified the geopolitical position of Russia, pointing to some of the challenges the country is facing in conducting its foreign relations.

The second session of the day featured the Director General of the Russian International Affairs Council Dr. Andrey Kortunov, who spoke extensively about causes and consequences of the Ukraine crisis, as well as prospects for future developments in the Russian near-abroad. Kortunov thoroughly analyzed Russia-West relations and identified what he believed to be key dilemmas for the future of Russian foreign policy. He stressed the need for Russia to build strong and stable institutions, which would certainly help modernize the country.

Both lectures were followed by intensive question and answer sessions, during which the lecturers interacted with course participants, covering a variety of issues from Russia-China and Russia-Turkey relations, to Moscow's views of the world economic situation and recent developments in Europe.