Historical Lessons of the European Tragedy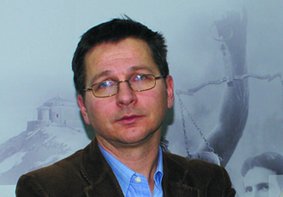 A professor of history at Belgrade University's Faculty of Philosophy Dr. Miloš Ković in an interview for the prominent Serbian daily newspaper Politika said that the July Crisis of 1914 represented a model of international crisis which did not end in diplomatic compromise, but rather in total war.
"As such, the crisis continues to have an enormous international significance for historians, political scientists and all those engaging in practical politics alike. For this reason, it is very suitable for such a conference (The European Tragedy of 1914 and the Multipolar World of 2014: Lessons Learned) to include an entire list of eminent world experts on the matter, as well as to be able to host it right here in Belgrade. The position of Serbia during the July Crisis of 1914 justifies the attention that the country is receiving today with regard to the conference", he said.
Today's academic circles put quite an emphasis on the resemblances between international relations of 1914 and 2014. All comparisons are, of course, conditional, given that history never repeats itself completely, he argued.
"Before the Ukrainian crisis first emerged, some Western experts had claimed that comparing the situation in the contemporary Middle East with the events of 1914 was quite substantiated. Moreover, East Asia is today increasingly becoming the most important playground of the Great Powers. This conference will, according to its program, cover all these crucial issues", Ković said.
The whole interview was published by the prominent Serbian daily newspaper Politika on 12.05.2014.