Jeremić spoke at the International Peace Institute
The President of the Center for International Relations and Sustainable Development (CIRSD) and Serbia's candidate for UN Secretary-General, Vuk Jeremić, spoke today at the prestigious International Peace Institute in New York.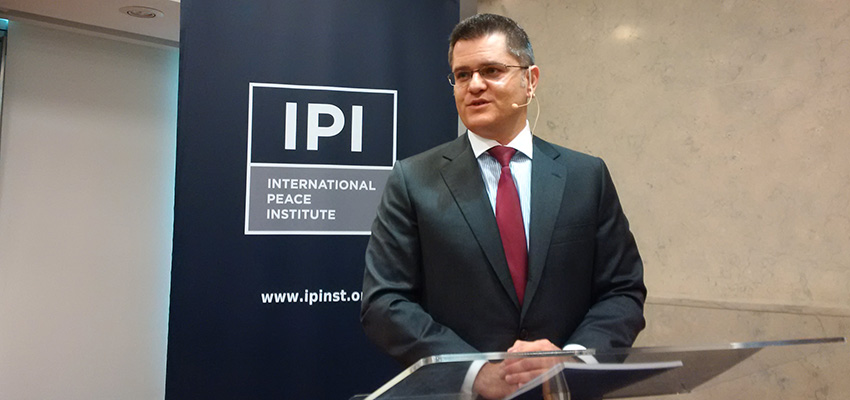 Jeremić presented his platform of action, containing 53 concrete commitments that he intends to implement in close collaboration with UN Member States. He also said that issues such as climate change and implementing the SDGs, including its climate provisions as elaborated in the COP21 Paris Climate Agreement, will stand at the center of the UN's agenda in the time ahead.

Jeremić proposed to develop a framework for a new generation of UN peacekeeping and stabilization missions—one that would have more robust rules of engagement as well as better equipment and combat logistics—so as to be able to quickly deploy personnel in places where this is most needed. He further discussed elements of his plan to consolidate the UN's contribution to achieving peace and stability in Africa.

Jeremić also reaffirmed his commitment to advance human rights and gender equality: "No matter what gender the next Secretary-General will be, this election needs to be the turning point for women's rights and gender equality, which is why I formally pledged to appoint qualified women to 50 percent of senior management positions in the UN system from day one," Jeremić added.

Serbia's candidate also committed to bringing transparency and meritocracy to the UN Secretariat, while pledging to relentlessly battle corruption within the UN administration.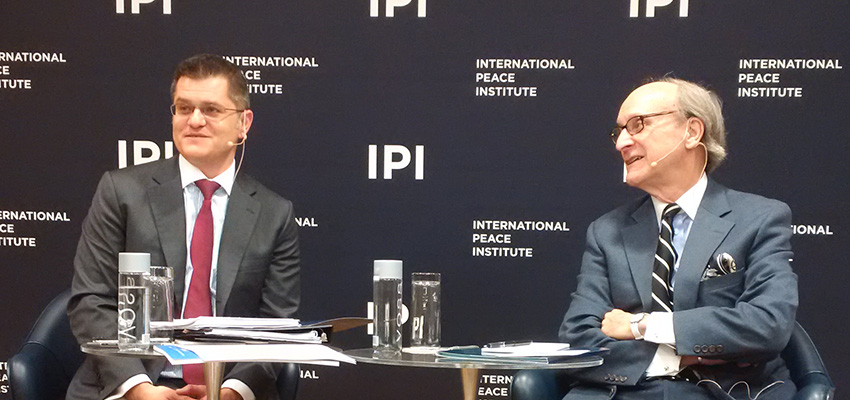 "Only by strengthening multilateralism will we be able to find adequate responses to global challenges of the 21st century. The central role in global governance has to be played by a modernized and "renewed" United Nations," Jeremić said in the conclusion of his remarks.

Jeremić's presentation was followed by a long question and answer session, during which he covered a variety of issues including nuclear proliferation, humanitarian aid, and refugee crises.

The event at the International Peace Institute attracted significant public attention, gathering a capacity audience of public activists, intellectuals, UN experts, and media representatives.
Video from the event is here: