How to Make the Metal Industry Sustainable?
How to Make the Metal Industry Sustainable?
Željko Kamberović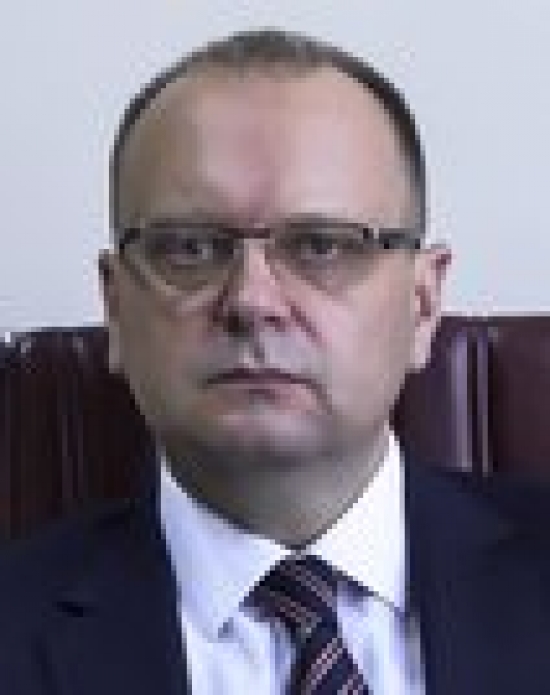 The metal industry in Serbia has always had an exceptional technical, economic and social significance, currently contributing more than 10% to the country's GDP. There are several reasons for such a notable role of this industrial branch in our country, among which the most important ones are natural resources, historical development and centuries old tradition. Historically, periods of economic boom in Serbia have invariably been related to record metal production. Hence, the relevance of the metal industry in general, and in particular metal manufacturing, is becoming greater than ever for Serbia's European future. Moreover, the whole of Southeast Europe, and especially the Balkan countries, could play a remarkable part in the strengthening of EU's metal sector. Copper, precious and critical metals represent a good example of the aforementioned statement.
The RTB Bor (a copper mining and smelting complex located in Bor, Serbia) has been in operation for 110 years experiencing both successful eras as well as more difficult periods, much like the ones today. The firm invested into new technologies, employed foreign project engineers, and believed that they have solved all of their problems. Unfortunately, the issues have only begun to unfold. The question of how to capitalize on the investment, without specialized staff who would be able to lead it, still remains. Sadly, this country has lacked serious numbers of experts for almost quarter of a century. I often meet project engineers in their happiest age (74, according to the research), who actively struggle to create a cadre of trained professionals, to whom they could hand over the work.
The debate on how to generate jobs is ongoing in an ever more negative tone and belief in an easy resolution is gradually diminishing. Is there a national strategy to fight against this impediment? Regrettably, except for the scheme to attract foreign investment into technologically low demanding plants, the answer to the above query is negative as nothing of that sort exists. If this is the truth, someone should come up with a solution. The State pays scientists and experts employed in different institutes, universities, agencies and ministries to work on various issues and some of them actually do their jobs. Environmental sphere, projects involving greener production, energy efficiency and in particular innovation sector could quickly bring about new positions for some of the young engineers.
The Government is contemplating to whom to hand over Smederevo's Zelezara steel plant, but in all likelihood, there will be no well-meaning investors who will be able to fund losses that exceed hundreds of millions a year. How important is the steel plant in our production chain? Would its closure have an impact on other companies? And, if so, how could we measure that impact? The European Commission has the answers, which are summarized in the Action Plan for Sustainable Steel Industry. It is well understood that in this part of the continent the steel manufacturers will not be successful and profitable in their business in the next five years at least. If that is so, why are we chasing non-existent customers? It might prove wiser to evaluate how we can reduce losses or what the costs of a temporary closure would be.
On the other hand, however, one can notice that thanks to the inherited infrastructure and tradition, metallurgy is one of our few truly competitive industrial resources. Keeping the above in mind, it is essential to ensure a stable growth through implementation of a strategic plan, based on principles of sustainable economic development, social and cohesion policy in the region and beyond. Investing in the metal sector has no alternative. In the future, precisely this will be one of the core means for securing existing work places as well creating new positions. Furthermore, without adequate education support, science policies and applied research, there shall be no progress.
Activities that should be promoted include:
Raising awareness of all relevant stakeholders in the process of strategic elevation of production quality (education system, scientific and professional associations, mass media, etc.). There is no doubt that investing into the professional development is vital and beneficial for adaptation and integration into more developed economic circles.
Reconstruction and/or redesigning the unsustainable industrial infrastructure constitutes the ultimate requirement in the upcoming period. Would young, technologically educated, well paid, and morally intact generation of intellectuals initiate a new cycle, a cycle of restoration and sustainable movement forward?
New industrial policy and distribution of funds into innovative industrial fields using new / modern / recycled materials and following the principles of sustainable development should be appropriately bolstered by educational evolution, adjustments to the requirements of the new industrial environment and complete integration into European technological and scientific institutions in the coming years.
Chamber of Commerce and Industry, as well as Universities and the Government, represent the main support for defining new policies and perspectives for advancement of metallurgy sector. Although, our researchers are among Europe's elite in terms of citations of their work, our country lies at the very bottom in comparison to the number of patents and innovations on the Continent. Scientists write papers that remain unnoticed by those in the industry.
Željko Kamberović
Professor at Faculty of Technology and Metallurgy, University of Belgrade