CIRSD Webinar - America at Crossroads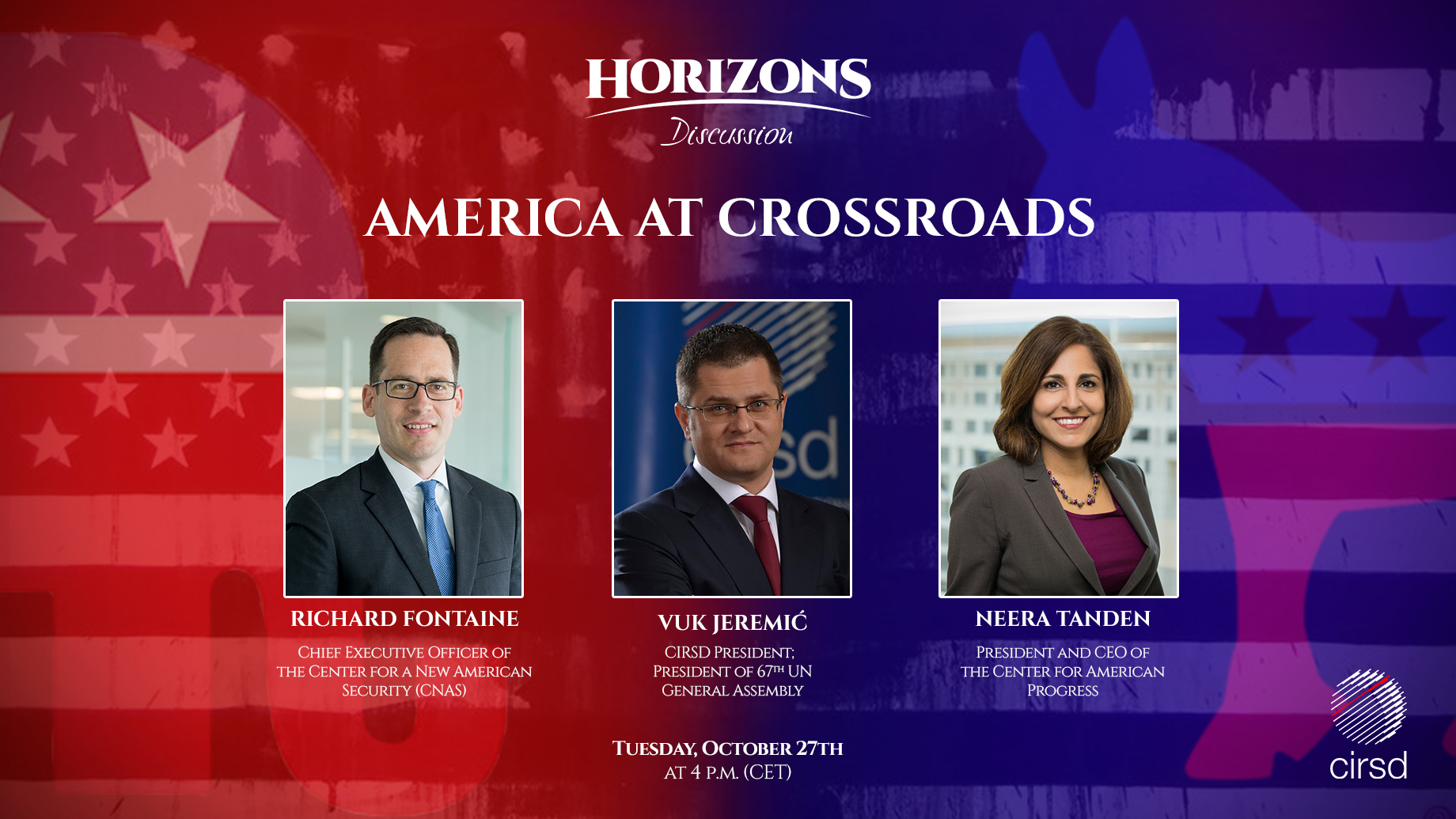 The Center for International Relations and Sustainable Development (CIRSD) is pleased to invite you to a high-powered exchange via Zoom in celebration of the launch of the latest issue of our prime global affairs journal Horizons, themed "America at Crossroads".

Join us for this spirited Horizons Discussion, which will take place on October 27th, 2020, at 11am EST (5pm CET).

Whatever the specifics of the differing viewpoints presented by the more than 20 authors featured in the latest issue of Horizons, they come to agreement on the fact that America truly is at a crossroads, and that the outcome of the November 3rd election is more consequential for the future of America (and the world) than most that we've gone through in our lifetime.

The Horizons Discussion will feature Ms. Neera Tanden, President and CEO of the Center for American Progress and a former senior official in the Obama Administration, as well as Hillary Clinton's campaign adviser on domestic affairs, and Richard Fontaine, CEO of the Center for a New American Security and a former senior adviser to the late Senator John McCain, who also held various posts at the State Department, the National Security Council, and the Senate Foreign Relations Committee. It will be moderated by CIRSD President Mr. Vuk Jeremić, a former foreign minister of Serbia and President of the 67th Session of the UN General Assembly.

By registering for the Zoom event, you'll receive a pdf of the entire issue at no cost.

See you soon!