Asia's Promise and Perils
Login
Subscribe now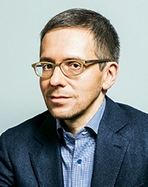 Ian Bremmer is President and Founder of Eurasia Group, a political risk research and consulting firm. You may follow him on Twitter @ianbremmer

CHINA has generated global jitters in 2015 following the release of worrying economic data, a surprise devaluation of its currency, and its stock market wobbles. This reminds us just how important this emerging giant is for the entire world economy. But it is not just China; economic reforms in Japan, India, Indonesia, and elsewhere in East and South Asia, will play a crucial role in defining what sort of growth is possible for the rest of the world. These countries will drive demand for all sorts of commodities, goods, and services from the rest of the world, and questions of war and peace in this region have never been more important for the rest of us.

With the surge of violence in Ukraine, Syria, and Iraq, it's easy to forget that Asia is also home to more geopolitical hotspots, rising powers, and potential conflicts than any other region.

Worryingly, Asia has both too many powerful states and not enough regional coordination. China is pushing to become a dominant regional power, yet India is simply too big; and its leaders too ambitious to willingly accept a secondary role. Japan remains the world's third largest economy, and Prime Minister Shinzo Abe's reform plans have awakened hopes that Japan can rebuild its economic vitality. Despite an economic slowdown in recent years, South Korea remains a leading emerging power. Indonesia, the world's fourth most populous country, will become more important for Asia's regional economy. Even under military rule, Thailand remains one of Asia's most important exporters. The United States is also a Pacific power, and the coming conclusion of the Trans-Pacific Partnership, an enormous trade deal involving a dozen Pacific Rim nations, ensures it will remain so for many years to come. Its security ties with Japan, South Korea, and in Southeast Asia, have helped Washington build broader and deeper trade and investment relations throughout the region.
The central problem for Asia is that so many of China's neighbors want to expand trade and investment relations with that country, while tightening commercial and security ties with Washington at the same time, to ensure they don't become dangerously dependent on Beijing's good will. The U.S.-led Trans-Pacific Partnership, which does not include China, will intensify this contradiction. Hedging is a rational strategy, but it is probably unsustainable because Beijing's economic influence will give Chinese policymakers ever more leverage over these same governments.

As China's consumer markets become a more important source of growth for these governments and the companies headquartered within their borders, and as the United States and American-led institutions lose influence relative to Chinese-led projects, East Asian countries will compete to expand trade ties with one another and with China.
To continue reading, please login or subscribe