Causes and Effects of Catastrophic Flash Floods
Nada Dragović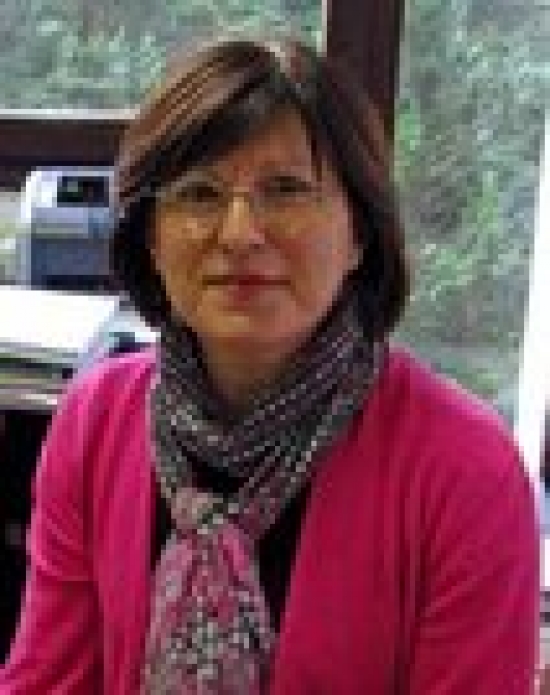 In May 2014, we witnessed devastating floods in Serbia, which resulted in the loss of many human lives and enormous direct and indirect damage. After the initial shock caused by the sheer size of the disaster that had befallen us and feelings of empathy with people in the flooded areas, we started to wonder whether those floods had to have such horrific adverse effects.
In Serbia, the tradition of protection of soil against flash floods and torrential rains goes back more than a hundred years. Sixty years ago, socialist Yugoslavia put forth a development plan which included the regulation of torrential catchments. The need to protect populated zones, transport infrastructure, and agricultural areas from flash floods and the imperative to increase forest resources were a priority in our country impoverished by the Second World War.
Today, there are around 12 000 torrent streams in Serbia that pose a threat, with varying degrees of intensity, to the regions throughout which they flow. Flash floods occur as a result of soil erosion caused by numerous natural and anthropogenic factors. These floods come suddenly after intense rainfall, transport large amounts of sediment and last for several hours -- as opposed to the flood waves of great rivers (such as the Danube, Sava, or Tisa) which can be expected to go on for several days, and sometimes even weeks. Successful defence from flash floods is possible only by implementing preventive measures.
Two basic groups of actions are usually applied: biological and biotechnological procedures in the catchment basin to prevent from soil erosion (forestation, sylvan protection belts, etc.) and technical works in stream beds to stop high water spillage and bed load retention (watercourse regulation and dams). Some of the adopted measures are administrative and include, among other things, preparation of the Plan for Proclamation of Erosion Zones and the Flash Floods Defence Plan.
Between 1950 and 1980, substantial financial resources were invested into regulation of torrential catchments, especially in the area of Grdelica Gorge. During that time, thousands of technical facilities were built and biological and biotechnological works were performed on an area spanning more than 120 000 ha. The effects of erosion control works were numerous: frequency of flash floods was decreased, and thanks to that also the damage they were causing; the forest coverage was increased; and the amount of sediment flowing into the Danube and other rivers was reduced. All facilities built under that scheme were and are owned by the Republic of Serbia, which, until the end of the 1980s, undertook regular maintenance on them with lower, but still present, investments.
However, at the beginning of the 1990s the financing of Water Management system, and thus water control as well, was drastically reduced. In 2013 reached its historic low. Funds allocated for erosion control works in Serbia in 2006 amounted to € 1,351 million, while in 2010 only to € 0.462 million. Hence, the financial resources dedicated to this purpose in recent years were not sufficient even for routine maintenance of existing facilities, without which they lose their functionality. Works on the prevention of flash floods in Serbia require annual funding of about € 30 million. The funds for the operation of water management systems could be provided if the water fees, paid to the state since 2010, were returned to the water management authorities.
In addition to the shrunken funding, the inadequate defence against flash floods is also caused by poor institutional organization of the water management system. Water management companies responsible for the protection of soil against erosion and torrential catchments control were never transformed into state-owned enterprises, which would be the only right solution as these preventive activities are in the interest of the state. According to the Action Plan for Defence against Floods, there are many institutions and companies in charge of the protection. Nevertheless, they neither employ water management experts, nor own necessary machinery to adequately respond in the event of flooding. There is no horizontal coordination of public water management companies in Serbia and the cooperation with relevant institutions (e.g. the National Hydrometeorological Service) and the Division for Emergency Situations is unsatisfactory.
Other countries in the region often face flash floods as well. Looking at the example of flooding in May 2014 in Bosnia-Herzegovina and Croatia, it can be concluded that the protection from the harmful effects of floods in the region is at the similar level as in Serbia. Developed countries (Austria, Switzerland, or France) invest more in prevention, and thus, the effects of flooding there are much less devastating.
Flash floods, which occurred in May 2014 in Serbia, are a consequence of climatic and meteorological phenomena with a small probability of occurrence. The amount of rainfall in a period of three days ranged from 120mm to over 200mm. Cyclone-like features of the rainfall led to flooding on an area of 20 000 km2, which had never been reported (floods recorded before May 2014 covered areas of several hundred to several thousand km2). This climatic and meteorological phenomenon could not be prevented, but its destructive impact could have been considerably lower if there had been more preventive works undertaken over the last 20 years.
Serbia is constantly at risk of flash floods and, if we want to prevent their adverse effects, it is vital to: build new flood prevention systems and regularly maintain the existing ones; change the legislation to ensure sustainable funding; organizationally strengthen the defence against flash floods in the competent ministry (by opening an office or a directorate for flash flood control) as well as in local government and businesses; create documents (Map of Erosions, Map of Torrent Streams in Serbia and a Map of Erosion Control Works) which would form a basis for management of the torrential catchments; establish new priorities in the strategic documents of the Water Management; and introduce a flash floods early warning system.
Nada Dragović
Professor at the Faculty of Forestry, University of Belgrade