ASEAN and its Place in the Global Architecture
Ulogujte se
Pretplatite se
K Shanmugam is Minister for Foreign Affairs and Minister for Law for the Republic of Singapore.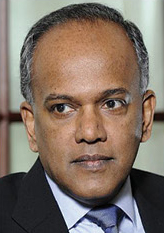 AT the age of 47, the Association of Southeast Asian Nations (ASEAN) endures as a crucial component of Asia's regional architecture. ASEAN is often described as "active" and "influential," not least for drawing an impressive list of world leaders together each year to the East Asia Summit (EAS). For some observers, this exaggerates ASEAN's strategic weight and influence over regional and global developments. For them, ASEAN's primus inter pares role in the various ASEAN-centric fora is puzzling. There is no reason for the world's most powerful nations to seemingly defer to a grouping of small countries to drive the regional agenda.

But therein lies the irony: major powers accept ASEAN as the regional fulcrum precisely because we are non-threatening. In reality, the birth and subsequent evolution of ASEAN since 1967 derives from the actions of major powers. Not the other way round. The next phase is likely to be no different. As the global and regional strategic environment grows more complex,
ASEAN has to adjust and adapt to preserve its place at the core of the East Asian regional architecture.

The Origins of ASEAN

Just half a century ago, Southeast Asia was described as the "Balkans of Asia." Just as the Balkans served as a junction of the Ottoman, Russian and Austro-Hungarian empires, Southeast Asia sits in a very strategic location.
Da nastavite sa čitanjem, molimo Vas da se ulogujete ili pretplatite