Can We Make 'The Future We Want' A Reality?
Ulogujte se
Pretplatite se
Helen Clark is Administrator of the United Nations Development Programme and a former Prime Minister of New Zealand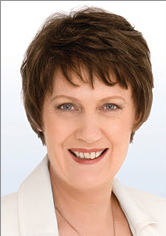 THE world is moving closer to adopting a global development agenda that aims to improve the lives of people everywhere, while protecting the one planet we all share. The agreement of world leaders to implement this new agenda would take us into uncharted territory, for nobody knows if such a universal, ambitious, and integrated global agenda can be achieved. Will it be too complex in practice? Will there be sufficient political will and public engagement to see it through?

This agenda—the post-2015 development agenda—is still being crafted by UN Member States. The final stage of intergovernmental negotiations will start in January 2015. The proposal they will begin with represents the confluence of two important streams of UN-led development efforts, and the unprecedented engagement of global citizens and civil society.

One stream—the Millennium Development Goals (MDGs)—is the critical agenda of eradicating poverty. It evolved during the 1990s through a number of world summits, crystalizing in 2001 in the MDGs. The MDGs were largely a set of targets for developing countries to meet, with a partnership goal outlining measures by richer countries which would support progress towards those targets.

The second stream originated in the environmental movement of the 1960s. By the late 1980s it had expanded into the concept of sustainable development: "meeting the needs of the present without compromising the ability of future generations to meet their own needs" was the definition provided by the 1987 Brundtland Commission report. The voices of global citizens came through strongly at the Rio de Janeiro Earth Summit of 1992, and again in June 2012 at the Rio+20 Summit: new global challenges had surfaced, and old ones had intensified. This demanded a new agenda, one in which the dominant framework of development would expand significantly from its poverty focus to one which would seek to promote the well-being of people together with that of the planet.
Da nastavite sa čitanjem, molimo Vas da se ulogujete ili pretplatite