Migrants and Refugees - Crisis Responses from the Middle East, the Balkans, and the EU
Login
Subscribe now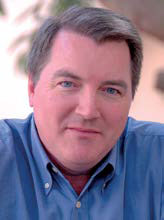 Denis Sullivan is Professor of Political Science and International Affairs at Northeastern University in Boston, and is founding Director of the Boston Consortium for Arab Region Studies (BCARS), a global research and policy network. You may follow him on Twitter @denisjsullivan. Allyson Hawkins is Assistant Director of BCARS.
Europe's "migrant crisis" did not start in Syria. It began, in fact, within Europe, in the heart of the Balkans, so to speak. Before the Syrian civil war began in 2011, or the refugee crisis began in 2012; before the establishment of the Za'atari camp in Jordan or camps in Turkey; and even before chemical weapons attacks in Syria or migrant deaths in the Mediterranean; Kosovo Albanians had been migrating (as refugees or economic migrants) to surrounding countries and well beyond.
The smuggling networks and pathways that Kosovo Albanians and others used are now being used by migrants and refugees from Syria, Afghanistan, Iraq, and African countries. That being said, let us ask the following question: as EU policy concerning refugees is constantly evolving, and with no end in sight for conflicts that create more refugees, how can the EU and Balkan states work together to effectively manage refugee and migrant flows?
This essay begins with examining some of the factors driving migration from the Middle East to Europe, and particularly the Balkans and Serbia, as well as the changing nature of refugee flows and settlement. Also examined are the consequences for Syria and its Middle Eastern neighbors in hosting the vast majority of Syrian refugees (those being Turkey, Lebanon, and Jordan, as well as Iraq and Egypt). Finally, the EU's policy response(s) to this unprecedented "human flow" is also discussed.
Syrian Refugees and Host Communities
Forced migration is one of the starkest challenges facing the Middle East today. The unprecedented amount of human movement taking place in the region throughout the last decade is understood to include refugees, internally displaced persons (IDPs), economic migrants, climate change migrants, and others.
It is thus not a one-dimensional issue, by any means. That being said, one aspect, namely the refugee crisis, has garnered by far the most headlines around the world for years, coinciding with (or perhaps created by) political instability, changing political alliances, terrorism, and poverty. As these problems or challenges persist, they give rise to even more migrants and refugees.
Of the 68 million "forcibly displaced people" worldwide, 25 million of these are refugees. Of these refugees, Syrians alone account for 6.3 million—i.e., nearly one in four refugees in the world today is a Syrian. Another 5.4 million refugees are from Palestine, which means that Syria and Palestine alone account for close to 50 percent of the world's refugees.
And these 6.3 million Syrian refugees have largely stayed "close to home." The majority are not trying, nor are they able, to enter the Western Balkan or EU countries. They are concentrated in Turkey (3.5 million), Lebanon (1 million), and Jordan (670,000). These official UNHCR numbers, however, represent only a piece of the refugee-hosting puzzle these countries face. Jordan and Lebanon also host large numbers of Palestinians, under the mandate of UNRWA.
As hosts of the vast majority of Syrian refugees (among many other refugee populations), Turkey, Lebanon, and Jordan are doing so while also facing tremendous strains on their infrastructure—water resources, healthcare and education systems, housing, transportation, and various other public resources—on top of the social strains of serving as hosts for more than six years thus far. Turks, Lebanese, and Jordanians—who may already be facing unemployment, insufficient healthcare and education, housing shortages, and other challenges—feel increased economic and social strain with the protracted presence of refugees.
Still, refugees desperately seek to contribute socially and economically to the countries and communities to which they have fled. Policymakers in these states are under greater and greater pressure, as refugees will remain in these countries with no end in sight; as long as the Syrian civil war continues, and even when it finally comes to an end, it is realistic to expect the vast majority of refugees to stay where they are for many more years to come—until such time as Syria is deemed safe to return to, and until there are work and educational opportunities for millions of Syrians.
The dire and desperate circumstances facing refugees in Turkey, Lebanon, and Jordan have "pushed" hundreds of thousands to Europe, coupled with the "pull" of the dream for a more secure (and safe) future beyond their Syrian homeland.
As mentioned above, Europe has well-established routes for the movement of both people and commodities. Refugees and migrants have been taking advantage of these routes for well over three years, whether that means traveling through the Balkans from the Middle East or through Italy and Spain from Sub-Saharan Africa to Libya, Tunisia, and Morocco.
One region to which refugees are not actively moving is the Gulf (the Persian Gulf, but specifically to Arab countries in the Gulf). None of the Gulf Cooperation Council (GCC) countries are signatories to the UN's 1951 Refugee Convention and have very restrictive citizenship laws defined by kinship that limit who can reside there. While there is evidence that GCC countries have accepted a limited number of Syrians since the beginning of the crisis in that country, many of those cases are of Syrians who had been already working there, or who had families residing there with whom they could most easily reunite.
Since GCC countries are not signatories to the aforementioned convention, they have no formal obligation to recognize the rights of refugees. Instead, GCC countries have collectively attempted to aid refugees primarily through financial and humanitarian aid to other refugee-receiving countries.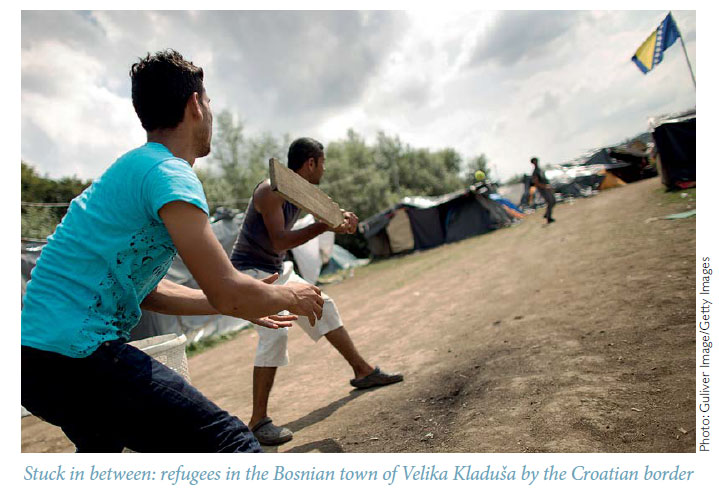 To continue reading, please login or subscribe