Russia and the West - An Increasingly Difficult Relationship
Ulogujte se
Pretplatite se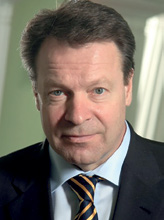 Ilkka Kanerva, a former Deputy Prime Minister and Foreign Minister of Finland, is a member of the Parliament of Finland, serving on its foreign affairs and defense committees. You may follow him on Twitter @ikekanerva.
When the poisoning of former Soviet spy Sergei Skripal and his daughter Yulia Skripal in Salisbury reached the news in early April 2018, the tension between Russia and the West reached yet another high. It quickly became apparent that the incident in this small English town was another Russian violation of international treaties, and, perhaps above all, a new challenge for Western unity. The Western response—a massive expulsion of Russian diplomats stationed in European and American capitals—represented a united front against such vulgar measures.
The Salisbury case is still merely the tip of the iceberg in an increasingly difficult relationship between Moscow and the West. The new normal in great power relations and European security since Russia's illegal annexation of Crimea in 2014 is an environment of uncertainty. The return of geopolitics as an active tool of foreign policy is challenging the post-Cold War European order.
While dialogue between Russia and the West has continued even in spite of the worsening state of relations, there exists a massive rift between values and the established idea of international order. The risk of conflict and accidental escalation have become dangerously high. The lack of multilateralism or profound improvement in Russia-West relations is concerning.
In order to get back on a positive track, Russia and the West should seek transparency in small steps. While significant and quick improvement seems impossible, trust-building requires an open dialogue and a deep understanding of each other's worldviews.
Not a New Cold War
Since Russia's illegal annexation of Crimea and instigation of active war measures in East Ukraine in 2014, European security has seen massive boosts of military measures. Insecurity in NATO's eastern member states has led to defensive military posturing in the Baltic region and Poland, while at the same time the American military presence in Europe has again become a relevant factor. These actions are defensive by nature, meant to serve as a response to Russia's aggression and its increasing defense spending and military drills along its western borders.
In addition to military measures, Russia's active hybrid warfare against Western unity is one of the most distinctive features of the country's modern relations with the West. This became apparent in the 2016 American presidential election, after which lengthy investigations were instigated by the American security establishment and demonstrated the involvement of Russian actors. Their actions involved a massive hacking operation, possibly influencing millions of American voters. Such information operations continued in some of the European elections that followed the American presidential race, especially in France and Germany in 2017. Russia has also been funding right-wing and populist movements in Europe, which usually share a positive sentiment towards the Kremlin.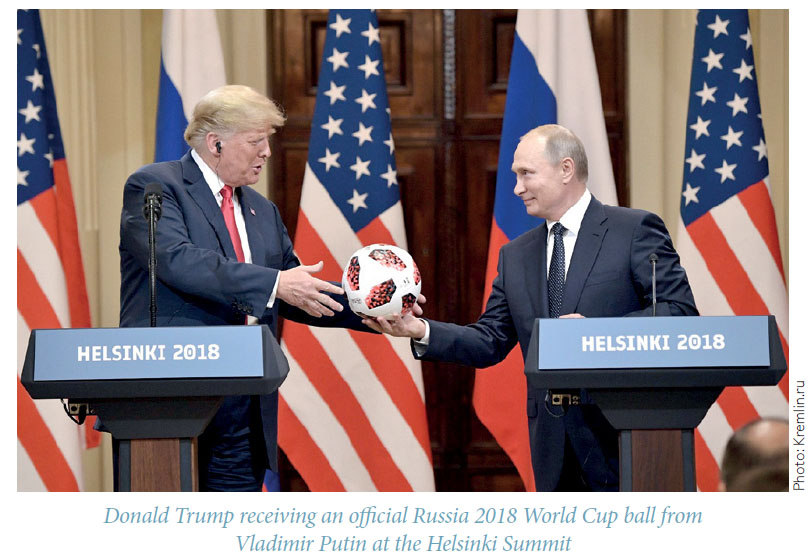 However grave the crises in Ukraine or in cyberspace may be, the events of recent years are only part of a whole series of crises between Russia and the West that have taken place since the breakup of the Soviet Union. On the other hand, we also witnessed periods of quite positive and pragmatic cooperation between the two sides during that time. Unfortunately, none of these lasted long, nor were they able to create a major positive breakthrough in mutual relations. It seems fair to state that tensions have been boiling beneath the surface, and Ukraine seems to have been the pressure point.
Scholars and politicians have struggled to define the nature of the current state of relations between Russia and the West. Consequently, significant numbers of observers and actors have looked to history for guidance. While there is an obvious continuum in relations, analogies from the past that produce slogan answers such as "the new Cold War" are misleading. We are certainly witnessing some features of the Cold War, like the manifestation of deep tension between parties that have very different ideas of world order and European security. But still, proxy wars in Ukraine and Syria, active intelligence and hybrid measures, and false narratives are not new phenomena.
Da nastavite sa čitanjem, molimo Vas da se ulogujete ili pretplatite