The UAE, Culture, and Sustainability
Ulogujte se
Pretplatite se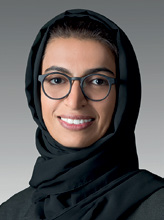 Noura Al Kaabi is Minister of Culture and Knowledge Development of the United Arab Emirates. You may follow her on Twitter @NouraAlKaabi.
Since the early 2000s, the UAE's culture sector has grown rapidly. A number of cultural organizations and initiatives have emerged and evolved into a hub for media specialists, such as the media zone twofour54, Art Dubai, the Abu Dhabi Music and Arts Foundation, Dubai Design Week, Sharjah Art Foundation, Tashkeel, Alserkal Avenue, and the Sheikha Salama Bint Hamdan Al Nahyan Foundation. This is part of a broader trend that has seen the UAE government's increased focus on economic diversification lead to a shift in the cultural landscape, impacting cultural investment and public interest in the field.
The UAE has seen increased global recognition in its positioning to become a cultural leader in the region. This is a result of economic initiatives, such as the launch of the UAE Cultural Development Fund, which aims to support cultural activities within the country and encourage projects aimed at promoting the development of UAE cultural creations.
Home-grown Talent
These efforts have attracted a wide range of talent to the country. They have also caused a great number of ambitious young people to gravitate towards the cultural domain, particularly UAE students and fresh graduates. The UAE culture sector has in turn been influenced by the increasing attention shown by the country's youth, as their perspectives and interactions in cultural events have a growing impact on creativity and design, as well as the production of artwork.
Prominent and recent events that demonstrate this shift practically include those that have taken place in Milan and Venice: Milan Design Week and the Venice Biennale. Taken together, these two premier events represent a milestone moment which saw our talented Emirati designers exhibit diverse collections and innovative installations.
One particular example stands out: a fully Emirati-curated effort called UAE Design Stories: The Next Generation. This one-of-a-kind creative outlet focused entirely on Emirati talent, making it a significant achievement in our nation's cultural development.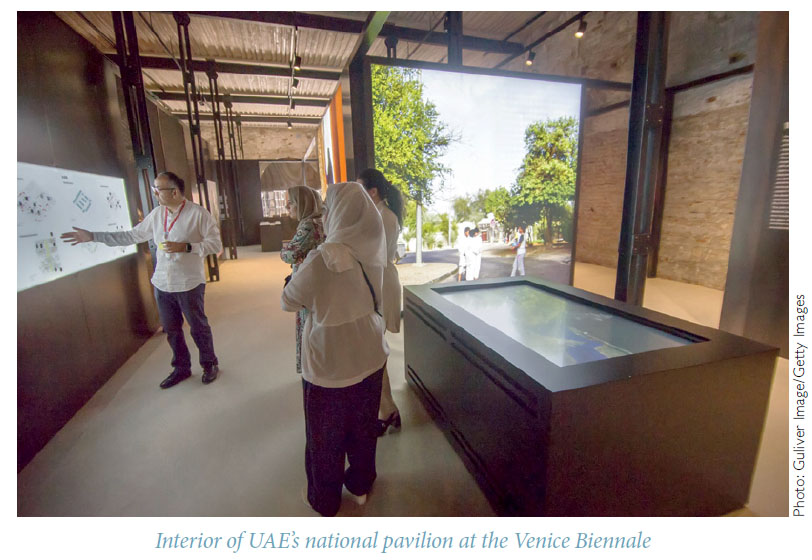 The selected Emirati designers and creative talents showcased their design pieces, artworks, and projects in a bid to highlight the connection between their heritage, present-day design practices, and the materials that could be adopted. This was a truly globally visible moment in which design was showcased as a positively disruptive and powerfully creative force in terms of shaping narratives, understanding, and conversations.
Identity and Sustainable Development
As the UAE continues on its path of progress and development, the aim to preserve its rich culture, heritage, and traditions has become a key priority and facet of developing a national identity for future generations. This includes not only buildings and sites, but also intangible social processes, cultural memories, and knowledge preservation.
This is key not only to presenting an authentic picture of the country to the international community, but also to connecting future Emirati generations with their history. The UAE has taken serious steps to diversify its economy, including bolstering infrastructure development and boosting global trade ties. Perhaps even more importantly, the country has been focusing on strengthening creative and cultural partnerships, such as the Emirati-French Cultural Dialogue and the UK-UAE Year of Creative Collaboration.
The UAE's culture has been built upon years of values passed on to the nation by our leadership. Our late founding father, His Highness Sheikh Zayed bin Sultan Al Nahyan, always emphasized that economic growth—despite its importance and priority—is not an end in itself; it is, rather, a means to make life more balanced and moderate. That is why we so fervently believe that the sort of development that integrates the cultural dimension is truly sustainable for a nation, in line with the explicit link between the two contained in the UN 2030 Agenda for Sustainable Development.
Da nastavite sa čitanjem, molimo Vas da se ulogujete ili pretplatite