A New Outlook for the Global Oil Industry
Login
Subscribe now
Vagit Alekperov is President and CEO of OAO Lukoil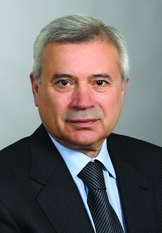 IT was to be expected that the abrupt drop in the global price of oil and its partial recovery would become a first-tier item on the international agenda in recent months.

Discussions in various fora tended to focus mainly on structural changes to the global oil industry and the slowdown in global economic growth. Much less attention was paid to the incipient changes in the oil industry's balance: the advantage enjoyed by state companies through the crest of the oil price wave has started to dissipate.

A window of opportunity has opened for private companies that have honed their survival skills in the highly competitive environment of the recent period. It is this aspect of changes in the global oil industry that I would like to focus on in greater detail.

The simplified mechanics of the process are as follows: as long as oil prices remain high, those countries rich in resources—especially hydrocarbons—adhere to protectionism. This allows the states in question to derive maximum profits from the extraction of minerals. High prices also allow for the disregard of operational efficiency in many respects. However, when prices drop, cost-related issues gain importance, budget revenues shrink, and investments are needed to sustain economic growth rates and diversify risks; as a result, major private oil companies are again viewed as preferred partners for the implementation of different projects.

Vertically integrated companies have three unique advantages: financial potential that can be promptly directed to a desired location; human resources potential that can ensure the efficient execution of the project operator's duties; and technological potential that can combine know-how and the experience of its application in projects characterized by complicated mining and geological challenges.
For these reasons, I am quite sure that in the near future we will see the markets of countries that had previously tried to limit private investments open up to major privately-held companies.

To continue reading, please login or subscribe