Solidarity in the Mediterranean — Coming Together to Oppose Virulent Jihadism
Login
Subscribe now
Mariano Rajoy Brey is President of the Government of the Kingdom of Spain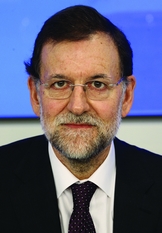 THE Mediterranean has always received special attention from Spain. Geographical, historical, and cultural reasons have ensured that our country plays a leading role in that part of the world. As a bridge between the European Union and the countries of the southern shore, we are conscious of regional threats and challenges, as well as of the need to keep sensitizing our partners and allies to the importance of devoting the highest degree of attention and effort to securing the future of the South Mediterranean.

Today, the Mediterranean appears more fragmented than ever; it is being subjected to new influences—not all of which are positive. Of the phenomena that unfortunately plague the region, I wish to single out increasingly virulent jihadist terrorism for discussion.

The Jihadist Threat
The presence and expansion of the Daesh terrorists and related groups have made assuring our safety the number one priority for us all. Without security, governance is not possible; without governance, economic and social development is impossible. Our common goal is to transform the Mediterranean into a zone of security and stability; growth; economic development; and prosperity.

To continue reading, please login or subscribe