A New Neighborhood Policy
Login
Subscribe now
Download PDF
Elmar Brok is Chair of the Foreign Affairs Committee (AFET) in the European Parliament and a Member of the European Parliament (MEP). Anne Liekenbrock serves as his advisor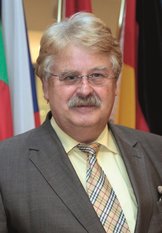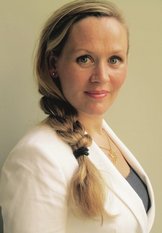 THE TREATY on European Union states that "the Union shall develop a special relationship with neighboring countries, aiming to establish an area of prosperity and good neighborliness, founded on the values of the Union and characterized by close and peaceful relations based on cooperation."

The dramatically aggravated security situation in the European Union's immediate neighborhood has created new challenges for its foreign policy in many different ways. One aspect that has been particularly affected is the European Neighborhood Policy (ENP).

As such, the EU has called for another review of the ENP to enable it to adapt to the current environment just beyond its borders. We have to address the newly-emerging realities, and the EU is trying to find the most suitable way this can be done—not only for its own sake, but also for the sake of its neighboring countries. In recent months, the European Parliament has exerted considerable effort to develop more concrete proposals on what this policy change could look like.

The First ENP

The EU established its first ENP in 2003, with the aim of ensuring a stable and friendly environment beyond its borders, including creating the opportunity for closer economic integration with the EU's internal market. The idea was for a progressive integration that included political, economic, and cultural factors that would, over time, create a commitment to common values—thus sustaining a privileged relationship with those countries bordering the EU.
However, I am careful not to take the analogy too far. A car will always be a machine, while the EU and EMU are not. At the heart of the EU are not the mechanics of its policies and legislation, but the lives and expectations of its peoples. In a Formula One 'shakedown test,' faulty mechanics can be easily and objectively replaced. Politics, by contrast, is about people and their lives, their prospects, and their futures. While experience has taught us that legal frameworks and political agreements need constant maintenance, so too does the confidence of citizens, businesses, and EU Member States in each other and in the EMU—if it is to survive in the long run.

In many EU Member States, political movements and parties question the necessity and legitimacy of the EU or of European measures. Viewed superficially, this sentiment may be ascribed to the fact that they have not benefited as much from the European project as they have been promised, or led to expect. According to this view, the problem, in the final analysis, is one of communication. Some people in Europe may feel that their interests have been neglected to the benefit of others—whether inside or outside their national borders; or that they have lost control of their destinies and are not part of decisions that fundamentally define their futures. It is therefore only logical that they should feel cheated by their national governments and the European establishment. The discussions about Greece or Great Britain leaving the Union ('Grexit' and 'Brexit') are symptomatic of the pressure on popular support for the EMU and the EU.

The first step in bridging the confidence gap is to acknowledge these views as legitimate political positions with valid points, rather than as pathological. One of the fundamental mistakes made by the EU's defenders in the present discourse is to dismiss such positions as populist claptrap and false sentiment. We should acknowledge that European policy has indeed had a greater impact on some groups than on others, which is often hard to explain, and even harder to justify.

The high levels of youth unemployment in many EU Member States are a clear example of the crisis hitting a vulnerable group particularly hard. Structural reforms are essential for the longer term, in order to help the next generation. In the meantime, we need to continue our targeted efforts to combat this problem and help those in need now. The Netherlands is ready to continue supporting the Youth Employment Initiative, directly offering internships, jobs, and education to unemployed youngsters in the most affected countries. In a broader sense, we need to keep thinking about new ways for Europe to show its social face and take account of the social impact of its policies. This is a responsibility for EU Member States: the uniqueness of the European social model lies in its excellent social systems at the regional or national level. But European policies also matter. Europe should, for instance, promote equal pay for equal work in the same workplace, in order to make sure that labor mobility is not being abused to exploit people. It must also ensure that social effects are taken into account when developing economic policies.

Popular support also crucially depends on the extent to which people feel they are being heard when major decisions are taken. Strengthening the democratic legitimacy of the EU, therefore, remains of utmost importance. Though the European Parliament is a powerful actor in European legislative processes, in most countries it has significantly less legitimacy than national parliaments. One illustration of this is the low turnout at European elections. National politicians voice peoples' concerns in national discussions on European issues. Their involvement in preparing decisions in European fora, like the European Council and the Council of Ministers, is crucial. We should build upon the intimate relationship between our national parliaments and their constituents, and incorporate this strength into existing European frameworks. Cooperation between national parliaments in discussing topics of European relevance should also be enhanced further.

The Netherlands has proposed a Better Governance agenda to improve the quality and reliability of national public administration. This agenda aims to address a permanent paradox in European governance. The bulk of policy is made and implemented—as it should be—by national governments, which are also responsible for implementing and enforcing European legislation and agreements. At the same time, the crisis revealed weaknesses in governance at the national level, which EU Member States cannot afford in an economically interdependent EMU. EU Member States, citizens, entrepreneurs, and investors need to be able to rely on excellent public administration throughout the EU, in order to rebuild confidence and raise the EU's competitiveness. A Better Governance agenda should, thus, bring good governance to the forefront of political attention: defining and bringing together existing and new principles that address a wide range of governance issues-from public procurement to corruption. Under the Better Governance banner, EU Member States should conduct an ongoing political dialogue founded on benchmarking and exchange of best practices, working towards a higher common level of governance.

Better governance is also highly relevant for candidate EU Member States like Serbia. Accession negotiations focus on adoption of the EU's acquis and place heavy emphasis on strengthening the rule of law and building capable and trustworthy institutions. Over the past few years, economic governance has also come to the fore in accession talks, to better prepare candidates for EU membership. Rule of law, public administration reform, and economic governance have been identified by the European Commission as the three main pillars of EU accession. They are also the hardest reforms to achieve—and the EU should assist candidate countries in meeting the standards, before and after accession. A country's governance and legal order are never 'finished;' they require constant maintenance.

Challenges Outside our Borders

Within less than a four-hour flight of most European capitals, an arc of instability has emerged around the Union, stretching from our Eastern border and the Caucasus to the Middle East, and from the Horn of Africa to the Sahel and the shores of Northern Africa. These developments require us to maximize our persuasive power, while at the same time—with our security at stake—being realistic and shouldering our responsibilities. We ourselves have to defend and promote our values and fundamental freedoms. No other group of countries can match our track record in overcoming internal differences without resorting to violence. It took us many centuries, but we have achieved a model that is worth defending and offering to the world.

In the East, the Russian Federation is defying international law and agreements over the conflict in Ukraine. It is forcing itself into an unnecessary and unfortunate role by departing from the post-war European consensus, as reflected in the Council of Europe and the Helsinki Accords, and ignoring the fact that further cooperation on our continent is mutually beneficial. For the Netherlands, this conflict—more than any other—has raised our awareness of the fragile security situation, as on July 17th, 2014, 196 innocent Dutch men, women, and children lost their lives in the downing of Malaysian Airlines flight MH17, together with 102 victims of other nationalities. The response of the EU and its NATO partners to the situation in Ukraine has been clear, calling for de-escalation while at the same time strengthening our resilience.

To the South, terrorism and jihadism have appeared on the shores of northern Africa, as a result of unrest both in the region and in the Middle East. In Syria, a terrible civil war has resulted in untold thousands of deaths, with no clear solution in sight. In Libya, political instability is giving nefarious human trafficking and people smuggling networks the opportunity to abuse and exploit the fragile security situation, which has led to an expanding flow of migrants across the Mediterranean and the tragic loss of innocent lives on the hazardous journey to Europe.
This humanitarian crisis calls for an integrated policy of migration, stability, and development. We cannot just stand by and idly watch hundreds of people losing their lives in the waters of the Mediterranean. At the same time, we need to make sure that the burden of migration on the EU is borne fairly by all member states. Although we have taken action at the European level, this is a long-term challenge that needs to be addressed in an intelligent and integrated manner: working closely together with countries of origin and transit, tackling the root causes of migration, offering protection to refugees in their region, fighting intricate smuggling networks and other cross-border crime, and informing those contemplating leaving their countries for Europe about the risks they face. In short, we need to ensure that the EU stands as an example of civilization, both to our own citizens and to those of other nations.

Threats to our security come in both new and traditional forms. The threat of terrorist attacks remains real and omnipresent, while developments like cyber- and hybrid-warfare open up a whole new range of risks. Cities such as London, Madrid, and Paris—which embody European culture and values—have already had to deal with tragedies as a result of terrorist attacks. The phenomenon of foreign terrorist fighters necessitates measures to prevent their departure and enable their prosecution when they return. More than ever, our internal and external security are intertwined.

Although the many crises we face today require our immediate attention, EU member states cannot afford to ignore the need to strengthen the global multilateral system in the long term. We should continue our efforts to achieve effective multilateralism, because a well-functioning, rules-based international system and sound global governance are our best guarantee for a safe and prosperous Union. It is important that we remain actively engaged in, for example, improving the quality of UN peacekeeping operations. We are therefore committed to contributing to the UN peacekeeping summits.

We also need to work towards ambitious, feasible Sustainable Development Goals to help eradicate poverty by 2030, underpinned by a universal climate agreement that includes all relevant players and strategies to increase productivity and widespread, shared prosperity.

Finally, we need to conduct continuous maintenance to ensure that our multilateral organizations are fully equipped to face the challenges of our time and enjoy optimal cooperation. UN reform is essential, as is the EU's effective cooperation with the UN and other international organizations. In this context, the Netherlands is committed to helping improve the functioning of the UN Security Council. We hope to contribute from within when we are elected to the Council for the 2017–2018 term.

When it comes to optimizing the EU's response to our external challenges, the Netherlands wants to focus on an integrated approach, making the best use of the policy instruments that EU institutions and EU member states have at their disposal.

The EU is the only organization that can offer a unique mix of defense, diplomacy, and development, and it is essential that we work together in these fields. Together, we are better equipped to face challenges like hybrid security threats and terrorism. That is why we welcome the strategic review of the EU's engagement on foreign and security issues announced by High Representative Federica Mogherini. This review is both timely and necessary, as it can help us reassure ourselves that we are ready for both the challenges we face now and those we may face in the future.

We need to define the capabilities we need as a Union today, in order to play a decisive role on the world stage tomorrow. The Netherlands is ready to assist the High Representative during our EU Presidency to ensure this review takes place, and that it is as extensive as the current context justifies. The Netherlands has always been a strong defender of human rights and the European values anchored in the Treaty on the European Union; these values remain firmly at the core of our European identity, and our message to the world.

Challenges for our EU Presidency

It is in this environment, with its many unpredictabilities, that the Netherlands will take over the Presidency of the European Union. Holding the Presidency is a privilege. The Netherlands is fully committed to bringing us closer to the common goals of security and prosperity articulated in the European Council's Strategic Agenda. We will work for a Union that concentrates on the essentials: an innovative Union that creates jobs and growth, and a Union that connects with its citizens.

The Strategic Agenda focuses on a Union of jobs, growth, and competitiveness; a Union that empowers and protects its citizens; an energy Union with a forward-looking climate policy; a Union of freedom, security, and justice; and a Union that is a strong global actor. The Agenda reflects a European Union that concentrates on the essentials and on adding value to what EU member states can, and should, do by themselves. This also means improving the quality of legislation whilst making it simpler and more workable, so as to reduce the administrative burden and costs wherever possible and necessary.

The EU needs to deliver for all its citizens. Jobs and sustainable growth are crucial for their futures. The Union needs to innovate in order to raise its competitiveness and find solutions for the challenges of our time.
Only by constantly reinventing ourselves will we be able to compete with other economic blocs in a globalized world. We need to ensure that all European funds focus more on innovation, remove obstacles to innovation in our internal market, and make full use of all available EU funds and programs to support research and innovation. We need to strengthen the digital economy and encourage national policy reform. At the same time, we have to make sure that the EU protects and empowers all its citizens, by guaranteeing decent wages and protection against unfair labor competition, improving national social security systems, and directly targeting social exclusion and unemployment.

Finally, the Netherlands stands for an inclusive Union based on fundamental values—a Union that connects with its citizens through visible participation and influence in decision-making processes. Strengthening democratic legitimacy and ensuring transparent decision-making processes remain as crucial as ever to achieving that aim, and that requires active involvement by citizens and civil society organizations.

The European Union's identity is neither fixed nor automatic. European leaders make a conscious choice every day to work together in times of turmoil, rather than steering clear of each other. Where Europe once brought its peoples together in their aspirations for peace, and cemented that ambition by bringing decades of prosperity, the question now is what the great European narrative will be for our generation.

One thing is certain: the heart of the European Union will only continue to beat as long as people both inside and outside our borders dare to rely on Europe for the fulfillment of their hopes and expectations. The Dutch Presidency will be proud to contribute to that goal.