China's Business Engagement Abroad
Login
Subscribe now
Sir Mark Moody-Stuart is Chairman of Hermes Equity Ownership Services, Director of Saudi Aramco, and Vice-Chair of the UN Global Compact Board. He is a former Chairman of Anglo American PLC and the Royal Dutch Shell Group, as well as a former Director of HSBC Holdings PLC and Accenture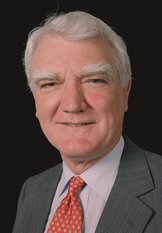 CHINA'S GLOBAL economic and soft power influence is growing by the day—whether as part of the new Silk Road Economic Belt, the twenty-first-century Maritime Silk Road, the Asian Infrastructure Development Bank, or other earlier investments in Latin America or Africa that were made in search of mineral resources and agricultural products.

Initially, many people saw these efforts simply in terms of China's need to supply a rapidly developing economy rich in human capital but relatively constrained in terms of natural resources of energy, minerals, and food. However, the drivers of this approach are much more nuanced than that.

China is a large country that has at times been content to see itself as a self-contained and self-sufficient unit—one that has often expressed a non-aggressive and non-expansive stance to the rest of the world, while having been in some periods impacted by the expansionist and imperial dreams of others. However, in a globalized and interconnected world, even such a country has come to realize that events elsewhere have dramatic effects in terms of demand for products and availability of supplies, or in the spillover of political unrest or ideologies from elsewhere.

I believe that China is now recognizing the need to take a position on the political and social developments in the world as well as, most importantly, on economic relationships. To a businessman, it is the latter that is of most interest, although business, investment, and economic development are inevitably intertwined with social and political issues.
New Challenges in Operating Abroad

As Chinese businesses expand and grow their operations overseas in a widening range of countries, they will encounter new challenges. The governments and governance of the countries and societies that they encounter will be very variable—from well-functioning and well-ordered systems with clear rules and consistently reinforced regulations, to weak and ineffectual governments with little capacity, where development is further hampered by rampant and endemic corruption. The political systems encountered will be similarly diverse—from those where the government operates in the interests of the population at large, to those where the government is oppressive and operates largely in the interests of a narrow elite.

Valuable Experience

China does not come to rural and low income economies abroad without domestic experience, but in the early stages of overseas investment by Chinese companies both the perception and the reality of the impact has been mixed.

To continue reading, please login or subscribe