Towards Greater Success - Advancing the 'New Normal' Track
Login
Subscribe now
Li Wei holds ministerial rank in the Chinese government as President and Senior Research Fellow of the Development Research Center of the State Council of the People's Republic of China.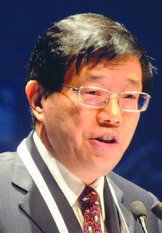 THE INTERNATIONAL financial crisis that started in 2008 has posed a series of challenges to the world's major economies. These include economic restructuring, macroeconomic rebalancing, and developing new growth engines.

China is no exception. However, China also needs to address a problem brought about by the change of its latecomer advantage: namely, the change of its growth model.

Driven by changing external conditions and internal dynamics, Chinese economic development is entering a new stage marked by the 'new normal,' in which changes have emerged in a number of fields—including the costs of productive factors, industrial structure, financial risks, and macro-control.

Some of the major changes we face include the shrinking of the investment space after intensive infrastructure and real estate construction, the weakening of Chinese products' international competitiveness, caused by rising production costs, and increasing constraints on production and people's lives due to the need to protect the environment and resources.

Such changes have brought challenges to the country's economic operation. Nevertheless, viewed from a different perspective, these challenges also offer tremendous development opportunities.

To put it as succinctly as possible, entering the 'new normal' means China's economy is advancing to a higher stage of development, with more complex division of labor and a more reasonable structure; the growth model is changing, from a scale-and-speed-oriented one to a quality-and-efficiency
-oriented one; the economic structure is changing, from one which focusses on increasing production and expanding capacity to one which attaches equal importance to both adjusting the size of existing production and optimizing additional output; and old growth engines are being replaced by new ones. In the 'new normal,' China will enjoy richer resources and greater development experience. The Chinese people are confident and capable of achieving greater feats in development.

Four Stages

In 2014, China's annual GDP reached ¥63.6 trillion, or $10 trillion, making it the world's second-largest economy.

Relying on the fast economic growth that comes from its latecomer advantage, China has taken only around 30 years to achieve a level of industrialization that took certain Western countries almost 100 years. Such high-speed growth, however, cannot continue indefinitely in any economy, as the growth model keeps changing in different stages of development.

To continue reading, please login or subscribe