Editorial
Login
Subscribe now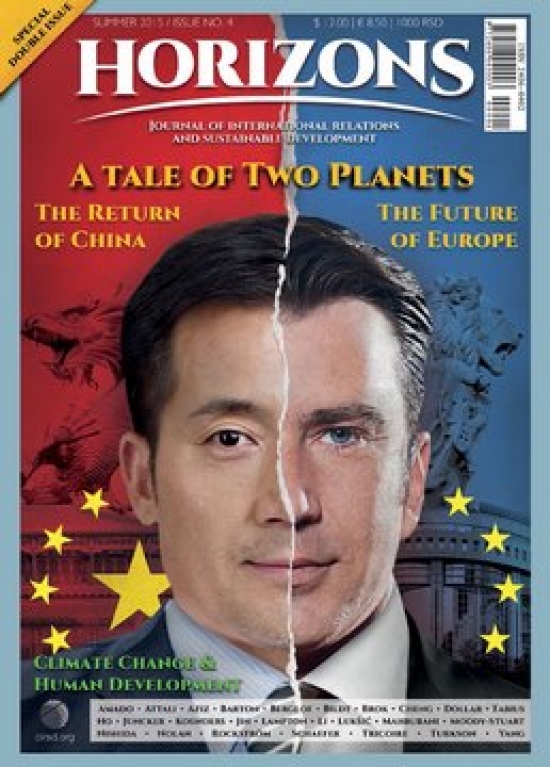 FROM its mythical beginnings under the rule of the Yellow Emperor, China's historical narrative has maintained singular emphasis on renewal and reform as a tool to perpetuate the nation's progress and unity.

AFTER nearly two centuries of foreign colonization and domestic upheaval, the policy of 'reform and opening up' was launched some 35 years ago. The results have been astonishing: never in the annals of human history have the prospects of so many changed for the better so drastically and so fast. Having in a generation's time lifted itself out of poverty, China is on its way to becoming the world's largest economy again.

THE ensuing socio-economic transformation has naturally caused much domestic commotion. It has also been met with anxiety by some other centers of power, including those in China's neighborhood. Beijing has sought to address these issues by adopting a 'new normal' growth model at home, whilst launching grand international initiatives such as the 'One Belt, One Road' and the Asian Infrastructure Investment Bank. The fate of these endeavors will decisively bear upon the strategic trajectory of Asia and beyond.

ON the other side of the planet, another great civilization has entered a moment of consequence. In seeking to end the feuds of a thousand years, Europe constructed a common market without equal in scale and scope, becoming a paragon of peace, reconciliation, and prosperity over the past decades.

ITS fledgling recovery from the Great Recession was interrupted by upheavals in the Eurozone, as well as by a series of ruptures in its periphery and neighborhood. As a result, Europe is facing an increasingly complex set of economic, social, ideological, institutional, and security challenges. How these are addressed in the time ahead will profoundly affect the future of the continent and delineate the global role of the European Union in the 21st century.

DESPITE a world of differences between the two, China and Europe are brought together by the most consequential issue of our time: climate change. This common threat does not recognize borders nor distinguish between systems of governance. The leadership of China and Europe, together with that of the United States, will be critical for the success of the forthcoming COP21 climate summit.

THIS special double issue of Horizons features essays by a number of respected authors on these topics. Their disagreements notwithstanding, all in one way or another align with the proposition that we are at an inflection point in world affairs. The coincidence of geopolitical paradigm shifts and the imperative to join forces in order to preserve the conditions for life on Earth as we know it, makes this a uniquely important moment in history.