China's 'New Normal' - What Consequences Can we Expect for Its Energy Sector?
Login
Subscribe now
Jean-Pascal Tricoire is CEO and Chairman of Schneider Electric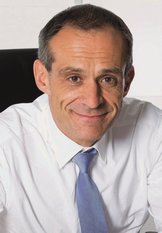 CHINA is changing the focus of its development model with consequences for its society and its industries. The government has introduced its 'new normal' agenda, proactively shifting China's economic development across multiple dimensions. A transition to a low carbon economy could provide a great opportunity for the sustained growth of China.

'New Normal' Economic Transition

After many decades of high-speed growth, China's economy has been growing at a roughly stable level of 7.5 percent since 2012. In the first quarter of 2015, China's GDP grew at a rate of seven percent, slowing from the 7.3 percent growth achieved in the fourth quarter of 2014. This 'new normal,' as defined by the government, aims at a better growth quality that is more inclusive, more social, more ethical. The 'new normal' should lead to less pollution, less congestion, less waste, and less environmental damage. Although many are fearful of this new economic turn in China's economy, the change needs to be placed in a wider context.

First, in 2014 China's economy surpassed that of the United States in terms of GDP at Purchasing Power Parity for the first time. At current prices, China's GDP reached roughly $10.4 trillion in 2014, accounting for 13.4 percent of global GDP—thus exacerbating the value of each percentage point of Chinese GDP growth.

Second, China's previous growth was unprecedented in history. It took only 60 years for China's urbanization to grow from 10 percent to 50 percent, whereas it took 150 years and 210 years, respectively, for Europe and Latin America to achieve similar results.

Third, China has lost some of its competitive edge in terms of cost minimization, due to increased labor costs associated with demographic shifts.
Fourth, as a late but forceful mover in the area of technical leadership, China enters a strongly competitive, saturated, and somewhat depressed global market. As a result, a more moderate growth rate is probably unavoidable and certainly more suitable for China, given the current global economic context.

To continue reading, please login or subscribe